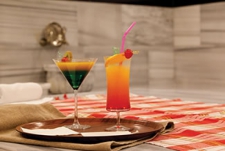 Hamam facilities(Turkish Bath – Hamam) are free of charge for hotel customers.
Also you can book one of these services for a fee; Full Body massages – Foot Massage – Olive Oil Soap Massage – Aromatherapy Massage – Relaxation – Face Masks.
After you've had a Turkish bath, and massaged with aromatic oils, you will feel relaxed and at ease in tranquility.


Facilities available; Traditional Turkish Bath, Facials, Massages, aromatherapy, swimming pool and any hot or cold drink.


Don't worry about your sun tan, you won't lose it, it will only get improved.